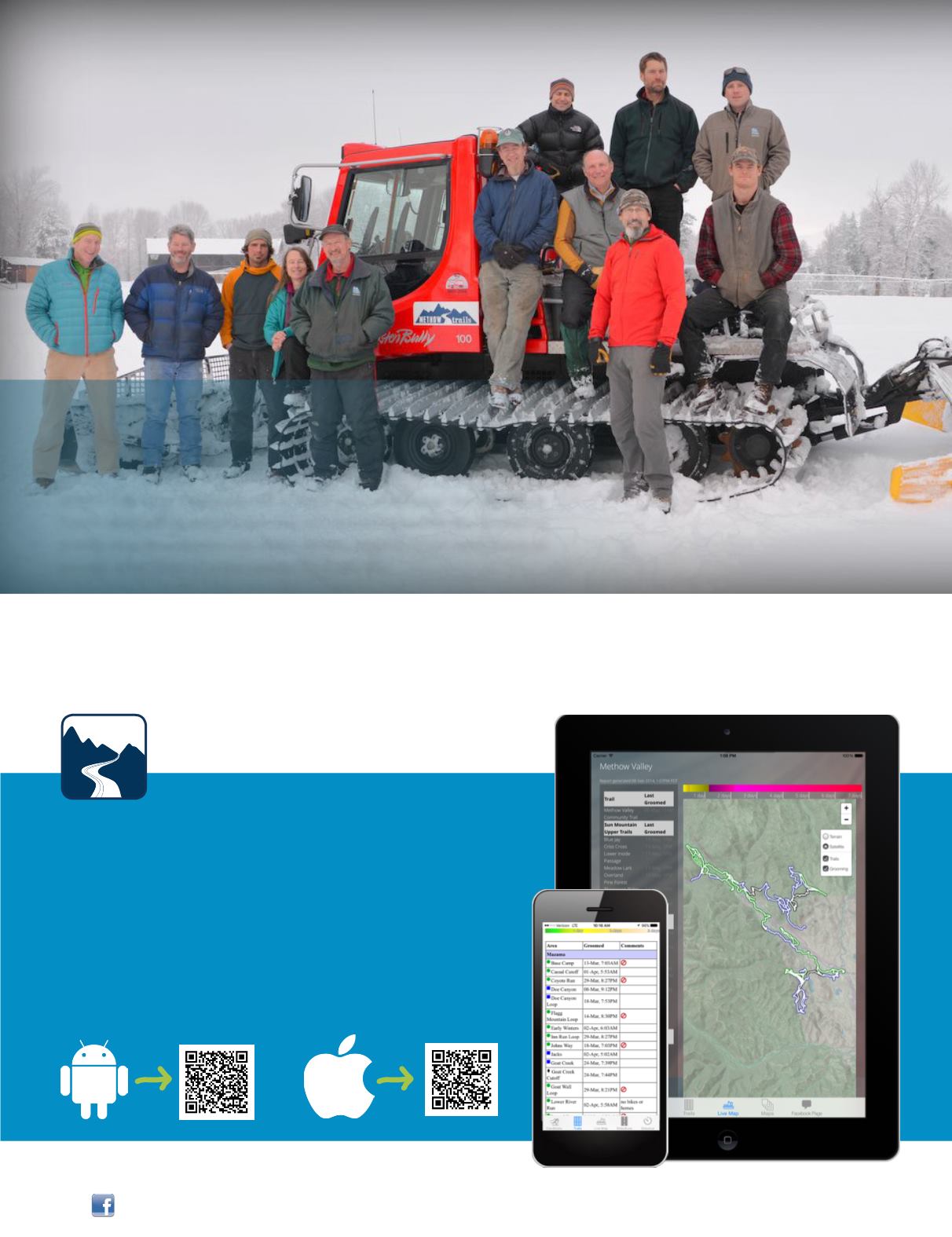 8
|
Methow Trails
nightly grooming
While you are sleeping off a hard day of skiing, our Methow
Trails grooming magicians are out creating perfectly sculpted
trails. Our groomers run their shifts nightly from sundown to
sunup with first tracks ready by 8:00 am.
Download Our App!
Methow Trails Grooming Report
Get the current grooming conditions of your favorite trail!
Our Methow Trails app provides you with an up-to-date grooming report of all
the trails in the Methow Trails system. With the Methow Trails app you can also
find directions to trailheads, keep track of how many miles (or kilometers) you ski
for the entire year with our BRAND-NEW ski-mileage calculator, and find exactly
where you are located with live map 'You Are Here' technology. The Methow Trails
app has everything you need to stay prepared this ski season.
To download our app, simply scan the QR Code associated with the
kind of phone you have below, or go to your phone's app store and
search for 'Methow Trails'.